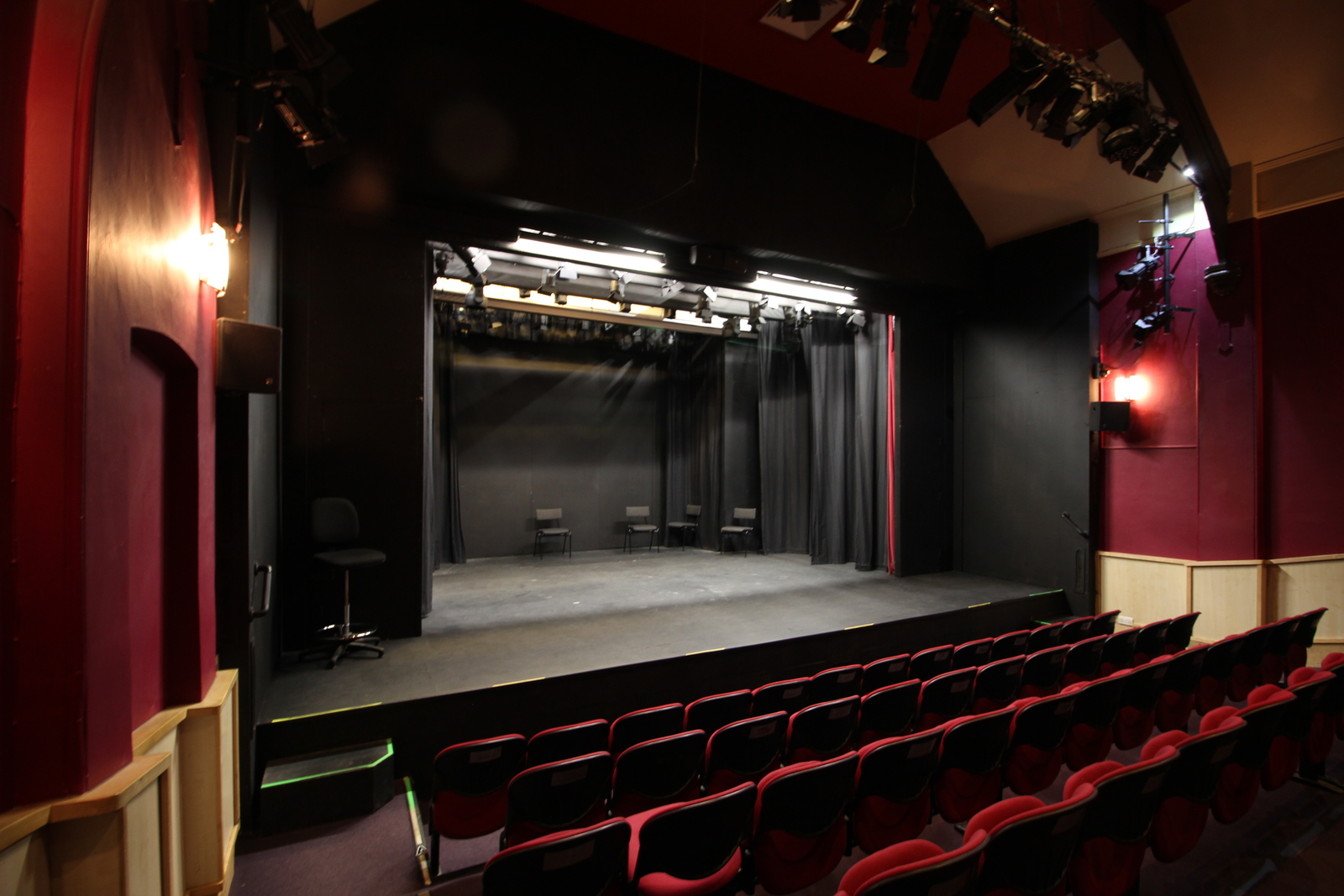 Performance, Conference, Meeting & Event Hire
Small theatre - professional approach
The Players Theatre, Thame, Oxfordshire, UK hosts a wide range of events, including in-house Thame Players productions and shows by visiting companies and performers. These range from stand-up and sketch comedy, music acts and theatrical productions, to one-person shows and celebrity appearances.
In addition, The Players Theatre is the ideal venue for business events, including conferences, presentations, meetings, seminars, and workshops. The theatre also welcomes hire by community groups.
Facilities
Capacity: The theatre seats 129 people; 75 in the stalls and 54 in the circle, with disabled access to the foyer, auditorium and backstage.
Behind the scenes: You'll find a large dressing room, toilets and a kitchen.
Front of House
We provide front-of-house services, including a bar in the foyer serving beer, wine, spirits, soft drinks and coffee/tea.
On-Stage
The stage is equipped with a range of curtains, backdrops and a trapdoor if required.
The stage area is approximately 6 square metres with access to both sides.
Audio Visual Technology
Off-stage audio communication and video monitoring facilities to assist stage management.
Staging, sound and lighting can be provided with mixing and control desks.
Back projection.
Audio and visual Internet streaming services with high quality cameras, microphones and sound and vision mixing facilities.
Easy to Find
Thame is easily accessible by road, regular bus services and by rail/bus at Haddenham & Thame Parkway.
Let The Players Theatre host your next event
To hire The Players Theatre, Thame please contact: